Who We Are
Response Senior Care LLC is committed to helping people–seniors and adults–live independently by providing quality, compassionate care at home.
Our caregivers are Certified Nursing Assistants or Trained Companions with CPR and First Aid Training, and give each of our clients the respect and dignity that they deserve. The quality of the care and service provided to our senior and adult clients is our most important product and we take it very seriously. We regularly monitor the care we provide.
If you're looking for a partner in care coordination, our care managers have access to services needed—and we lead thoughtful care plans from the beginning of care until services are no longer needed. Scheduling is flexible, with care needs ranging from a few hours a week to full-time, live-in care assigned.
To learn more about our caring staff and services, please reach our main office in Annapolis at 410-571-2744.
Our History
Founded in 2004, we have since grown servicing Maryland, including Anne Arundel County, Howard County, Prince George's County and beyond. We are licensed by the State of Maryland Department of Health and Hygiene as a Residential Services Agency and recognized by The Department of Aging as a quality care provider. RSA License #  R2435. These measures ensure the knowledge and expertise of our staff in providing exceptional home care to our clients.
What Sets Response Senior Care Apart
24 / 7 Care

Response Senior Care LLC is capable of providing care in your home on a short, hourly basis or 24 hours, seven days a week.

Family-Owned & Operated

Choose a local, family-owned care provider for family-style service. The Franklins, their care managers and caregivers have formed a family relationship that extends to you and yours!

Resources & Referrals

We want to be your local resource for Maryland home care and aging questions, and we're happy to pass along our expert advice and recommendations.
Our Leadership Team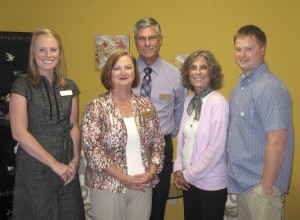 Locally owned and operated by Gary Franklin, MSW, LCSW-C, ACSW, and his wife, Johnnie, Response Senior Care LLC has more than 45 years of combined experience meeting the care needs of area residents. We utilize our backgrounds in direct care, registered nursing, administration and clinical social work to support our clients and ensure their health and safety each and every day.
Gary Franklin, MSW, LCSW-C, ACSW, is a clinical social worker who has specialized in gerontology and healthcare for over 35 years. As owner of Response Senior Care and AdviCare, his experience includes working with older and disabled adults in their homes, long term care, rehabilitation, community-based programs and mental health. He is on the faculty at The University of Maryland School of Social Work instructing graduate students in the study of gerontology and healthcare. Additionally, Gary teaches with the University of Maryland University College as Adjunct Associate Professor. Gary trained with experts in the field of dementia care, geriatric mental health and related chronic conditions. In addition to his clinical expertise, Gary has administrative experience as a nursing home administrator and as vice president of a Center for Aging. Credentials and licensure include, Board Certified Diplomat in Clinical Social Work from the National Association of Social Workers, licensed  LCSW-C in Maryland and Washington, D.C., and licensed as a Nursing Home Administrator in Maryland. Most importantly, Gary reflects his commitment and passion for the elderly by providing the best care in his practice and business.
Johnnie Franklin, BA, is the Administrator of Response Senior Care. After graduating from U.M.B.C. with a degree in Biology, Johnnie worked for Prince Georges General Hospital and the Greenbelt Youth Services before taking time off to raise her three children. Later, Johnnie returned to work in secondary education as a high school director and science teacher at several local schools, which specialize in educating students with learning differences. She has also assisted McGraw Hill Publisher with updating their SRA Science Classroom materials. Having been born and raised on a family farm in Anne Arundel County, she is well-connected with the community and is familiar with many of its leaders. In fact, her family has played an active role with local churches and organizations for generations. All of this combines to give Johnnie a passion for serving others, and most importantly, the individuals that comprise the community. Johnnie enjoys working with area families and clients to assist them with providing compassionate caregivers. She feels it is rewarding to help her clients remain in their homes with assistance.
Sharon Wollman, B.S., R.N ,a native of Annapolis, Md., has been a member of the RSC staff for 10 years. Sharon has had many years of experience as a registered nurse; areas including the O.R. at the University of Maryland, clinical director and charge nurse of a health clinic, co owner and clinical director  of a home infusion company that serviced a tri-state area, facilitator for the Dementia/Alzheimer support group at Anne Arundel Medical Center and author of chapters in three  medical text books on the topic of home care and home care management. Sharon understands the complex medical needs of the geriatric population and with her extensive experience is highly capable of working with these  clients as well as their family members. Sharon extends herself through her dedication and compassion which is exemplified by her empathy and individualized approach to providing care for her clients. One of her responsibilities at Response Senior Care is to write a monthly article for the Response Senior Care newsletter. Not only is there medical information and knowledge in the articles; you will read Sharon's sense of humor and commitment to the well being and good health for everyone. Sharon often prides herself on her availability for each client and a genuine concern for her client's meaningful and fulfilled quality of life.
Sarah Spalding, C.N.A./GNA is the office manager at Response Senior Care. Before coming to us she worked for 7 years at Heritage Harbour Health Group, Inc. in Annapolis, MD, as the Administrative Assistant. Where she was scheduling care providers, overseeing all events and marketing the company. She then decided to get more hands on with the Geriatric community that as she had grown to care and admire. She began 5 years of home health care as a home health aide and then C.N.A/GNA. After some time she completed her PCTIII training at AACC and began working on the Cardiac Progressive Care Unit at Baltimore Washington Medical Center. Her desire to return to the geriatric community took her to a local Rehab facility in 2014 as a C.N.A. A year later, her daughter was graduating high school and she took time off to help with the transition to Art College in Sarasota, Florida. Once her daughter was settled she decided to return to health care, but on the administrative side and joined Response Senior Care. Sarah is very involved with her local church, and spends her free time taking care of those who need help. She is also the Office Manager of her husband's over 10 year landscaping business.
Call Response Senior Care LLC today at 410-571-2744 for more information or to schedule a free in-home assessment.